Divine Mercy Sunday is April 11th
Are you familiar with Divine Mercy Sunday?
This great feast is celebrated around the world the Sunday after Easter. It was established by St. Pope John Paul II in 2000, when he canonized a Polish nun named Sister Maria Faustina, making her St. Faustina Kowalska.
The feast of Divine Mercy is associated with the messages Jesus gave to St. Faustina in the 1930s of his unfathomable mercy for us all. These private revelations were recorded in her Diary.
History of Divine Mercy Chaplet from Catholic Diocese of Saginaw on Vimeo.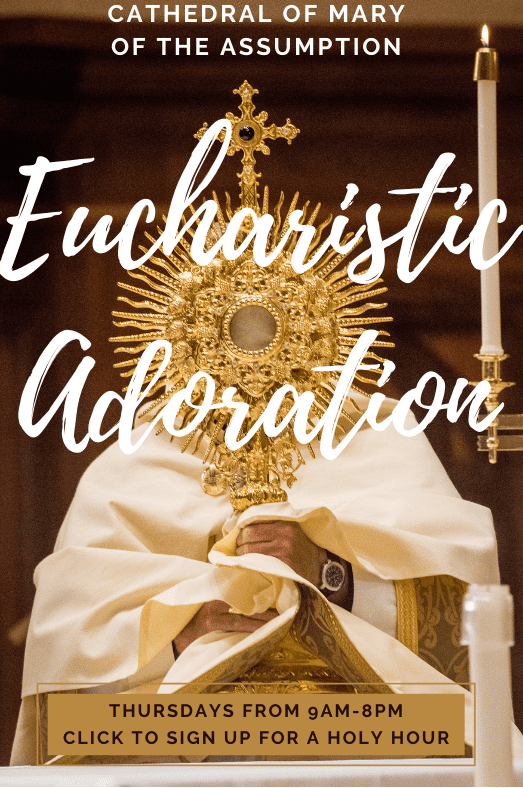 Stations of the Cross will be on Wednesdays at 6p, followed by the series: Jesus the Jew  at 6:30p
Inclement Winter Weather Policy
In the event that Saginaw schools are closed, Cathedral Offices will be closed and Parish activities cancelled. At such times, daily/ Sunday Mass will be available via livestream at https://saginaw.org/cathedral-live . Please, for your own safety, remain at home during this time and listen for updates on WNEM TV5