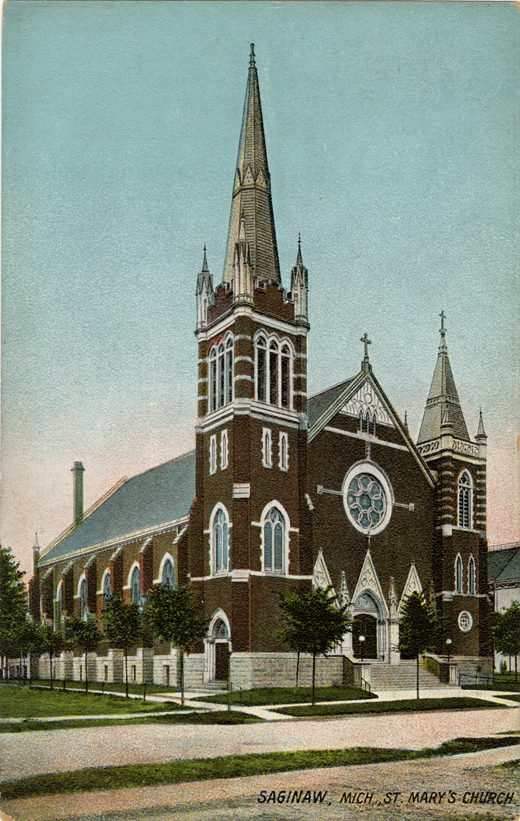 Built from 1901 to 1903, the present-day Cathedral of Mary of the Assumption is the third church structure to serve as the worship space for the parish community of St. Mary on the east side of Saginaw. Although it wasn't built to serve as a bishop's church, it had the makings of a cathedral from its very foundations.
"St. Mary's Church building today is cathedral-like in its size, architectural appearance, and equipment, and in a sense, it stands as a monument to the life of the Reverend Father Dalton," wrote a Saginaw news reporter upon the death of Father Michael Dalton, second pastor of St. Mary, in 1913.
When the Diocese of Saginaw was established from regions of the Diocese of Grand Rapids and Archdiocese of Detroit in 1938, St. Mary Parish was selected as its cathedral. It has served as the "Mother Church" of the diocese for over 75 years under the patronage of Our Lady of the Assumption.
In 2016-2017, the Cathedral underwent a complete renovation under the leadership of Bishop Cistone.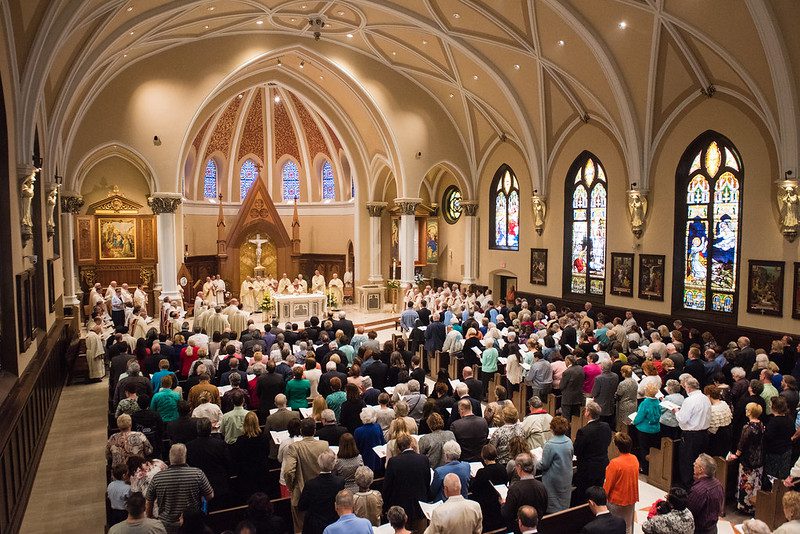 Are you ready to become a registered member? Here is our current Registration Form– simply fill our and return via mail, collection or in person.  We are happy you are here!